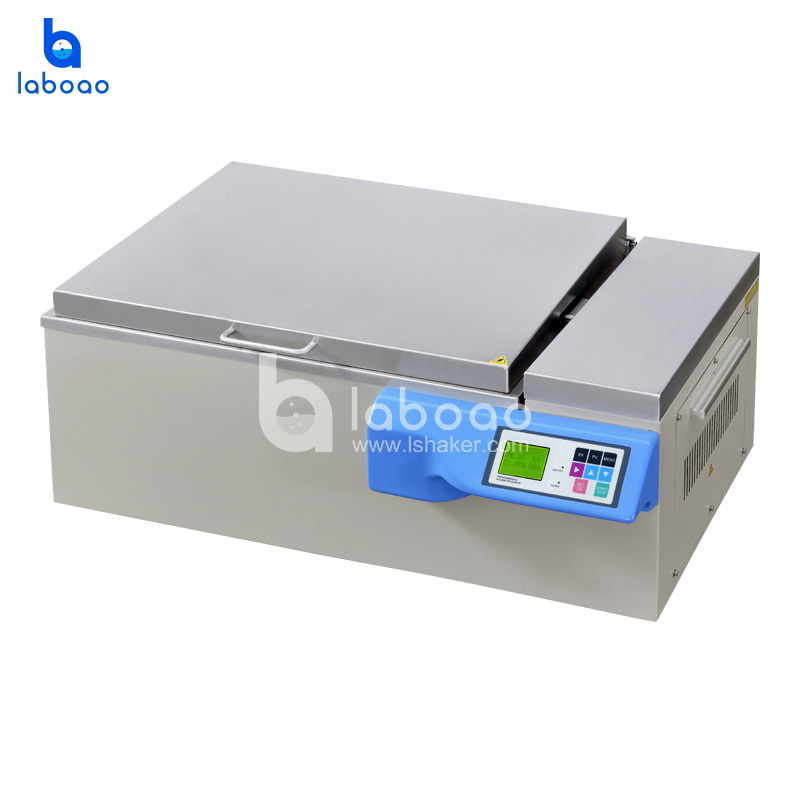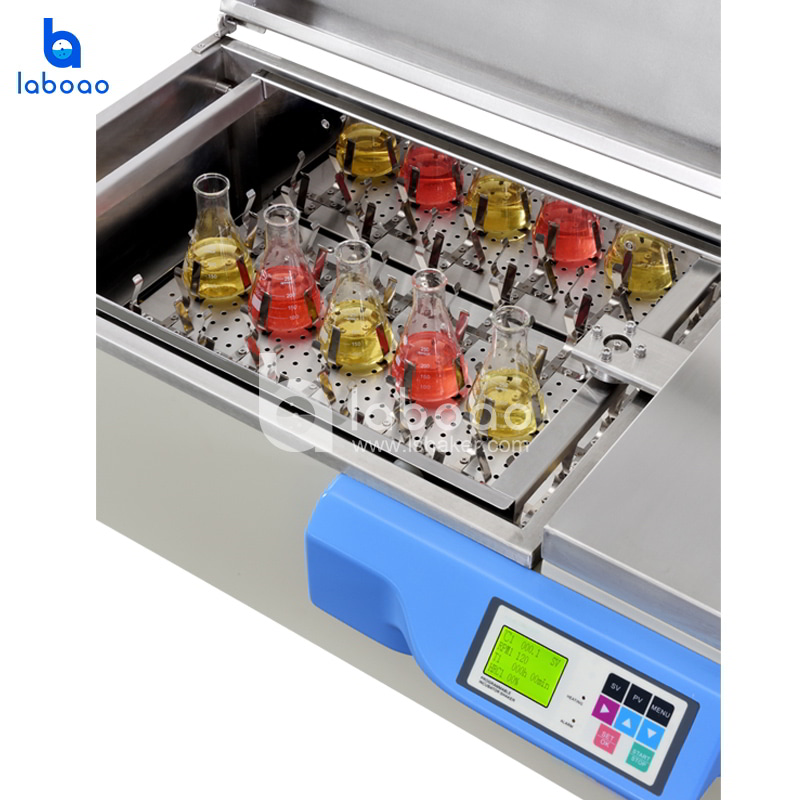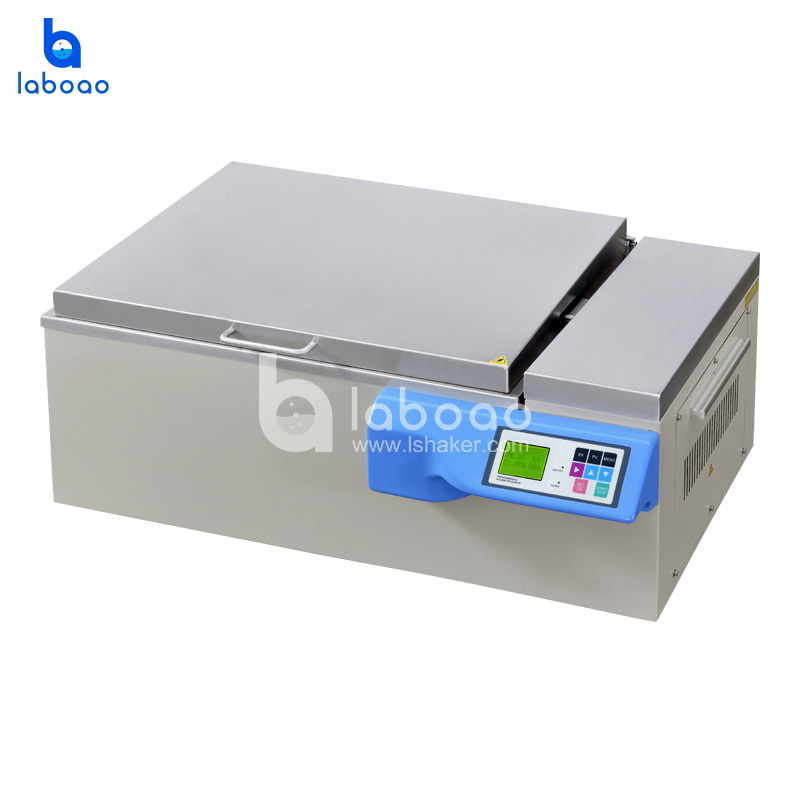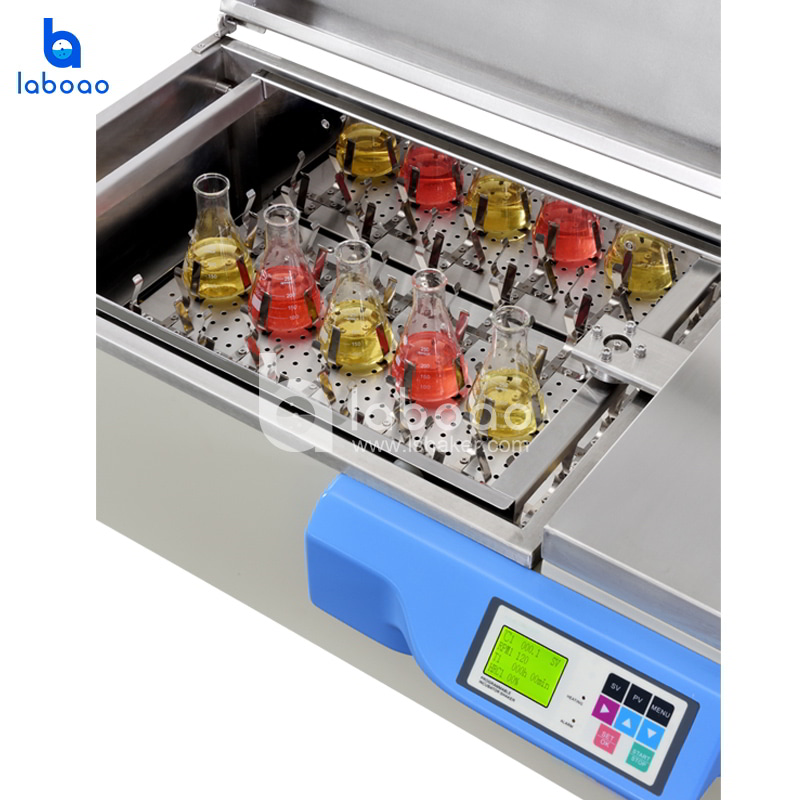 Benchtop Constant Temperature Shaking Water Bath
LH-110x24
LABOAO supplies the benchtop water bath shaker with the latest design of anti-shaking with suspension buffer, featuring low noise operation and no vibration of the whole machine. Equipped with 316 stainless steel inner chamber, stainless steel lid and stainless steel shaking plate for preventing heat loss and water evaporation.
Amplitude

Φ25mm

Oscillation mode

Reciprocating

Capacity

82L

Rocking plate size

590x390mm
Request Quotation
Chat Now
WhatsApp Chat

WeChat Chat
Download
VIDEO
OVERVIEW
Water bath incubator shaker is a kind of biochemical instrument with temperature controlled constant temperature water bath and oscillator. It is mainly suitable for oscillation cultivation of various liquid and solid compounds such as biology, biochemistry, cells, bacteria, etc. in scientific research departments such as colleges and universities, medical treatment, petrochemical industry, health and epidemic prevention, environmental monitoring, etc.
FEATURES
1. The latest design of anti-shake with floating buffer has the characteristics of low noise operation and no vibration of the whole machine.
2. The drain valve on the left side of the shaker allows for easy drainage and cleaning and disinfection of the inside of the shaker.
3. With a stainless-steel cover to prevent heat loss and moisture evaporation.
4. 316L stainless steel liner, stainless steel electropolished rocking plate, spring, flask clamp.
5. Intelligent sound and light alarm environment scanning microprocessor controller.
6. The temperature control linearity is good, the fluctuation is small, and the temperature uniformity reaches 0.1 °C.
7. The LCD screen double displays various setting parameters and measured parameters.
8. Run the parameter memory function to avoid cumbersome operations.
9. When the measured temperature deviates from the set temperature by 3 °C, the host automatically stops heating and sounds an audible alarm.
10. Double over-temperature protection design, when the heater component has low water level and the test sample is over-temperature, the host can automatically cut off the heating power.
11. With anti-dry protection.
12. With power-off recovery function, after the external power supply suddenly loses power and calls again, the device can automatically resume operation according to the original setting procedure.
13. 500 hours timing setting, the LCD display shows the remaining time, the timing end device can automatically stop and sound and light alarm.
SPECIFICATIONS
| | |
| --- | --- |
| Model | LH-110x24 |
| Control method | P.I.D microcomputer environment scanning micro-processing chip control |
| Display method | LCD liquid crystal display |
| Oscillation mode | Reciprocating oscillation |
| Drive mode | Track balanced drive |
| Security function | Upper and lower limit over-temperature sound and light alarm; upper and lower limit overspeed alarm; independent over-temperature protector; open door stop protection; leakage or over-current protection device; |
| Accessory function | Speed storage, call recovery, parameter memory, temperature speed correction, clock display |
| Programming function | Repeat, pacing, eight-segment curve programming |
| Reciprocating frequency | 20-200rpm |
| Frequency accuracy | ±1rpm |
| Stroke range | φ25mm |
| Maximum capacity | |
| Rocker size | 590*390(mm) |
| Spring rocker size | 590*390*80(mm) |
| Timing range | 0-999.59 hours |
| Temperature control range | Ambient temperature-100℃ |
| Temperature control accuracy | ±0.1(Constant temperature state) |
| Temperature uniformity | ±0.2℃ |
| Number of rocking plates | One |
| Inner cavity size | 700*455*260(mm) |
| Dimensions | 945*495*408(mm) |
| Net weight | 55kg |
| Gross weight | 120kg |
| power | 2000W |
| Motor | 60W Inverter motor |
| Voltage | AC 200-240V 50-60HZ |